---
---
Product Name: Round Board Jumping Ball
Gross weight: 1KG
Net weight: 440g ball, 380g ball
Material: ball board ABS + ball PVC
Size: ball board length 38.7CM * width 28CM * thickness 2.5CM
Product Category: Bouncing Ball
Maximum load: 80kg
Origin: Zhejiang
Color: red, blue, green, purple, yellow, pink
Features:
In terms of amount of exercise, 15 minutes of continuous jumping is not much different from 30 minutes of jogging or 20 minutes of fitness dancing. It can be said that it is aerobic exercise that consumes less time and energy.
Application: indoor, outdoor, office and other places

Product Name: Round Board Jumping Ball
Gross weight: 1KG
Net weight: 440g ball board, 380g sphere
Material: ball board ABS + ball PVC
Size: ball board length 38.7CM * width 28CM * thickness 2.5CM
Product Category: Bouncing Ball
Maximum load: 80kg
Origin: Zhejiang
Color: red, blue, green, purple, yellow, pink
Features:
In terms of amount of exercise, 15 minutes of continuous jumping is not much different from 30 minutes of jogging or 20 minutes of fitness dancing. It can be said that it is aerobic exercise that consumes less time and energy.
Application: indoor, outdoor, office and other places
 
installation method:
1. Insert the ball into the pedal
2. Insert the air needle directly into the inflation hole
3 Snap the pedal to the ball until the ball is full and pull out the pump.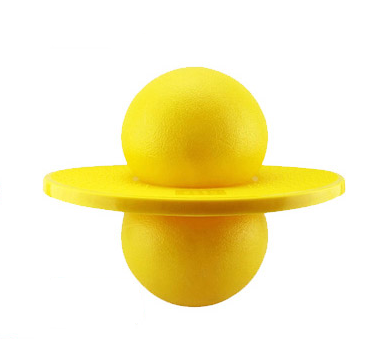 ---